Here at our Ford dealership, we are committed to doing much more for the people in our community than simply selling cars to them. As we have done so in the past, recently we have hosted another Drive 4 UR School fundraiser event that was certainly a major success!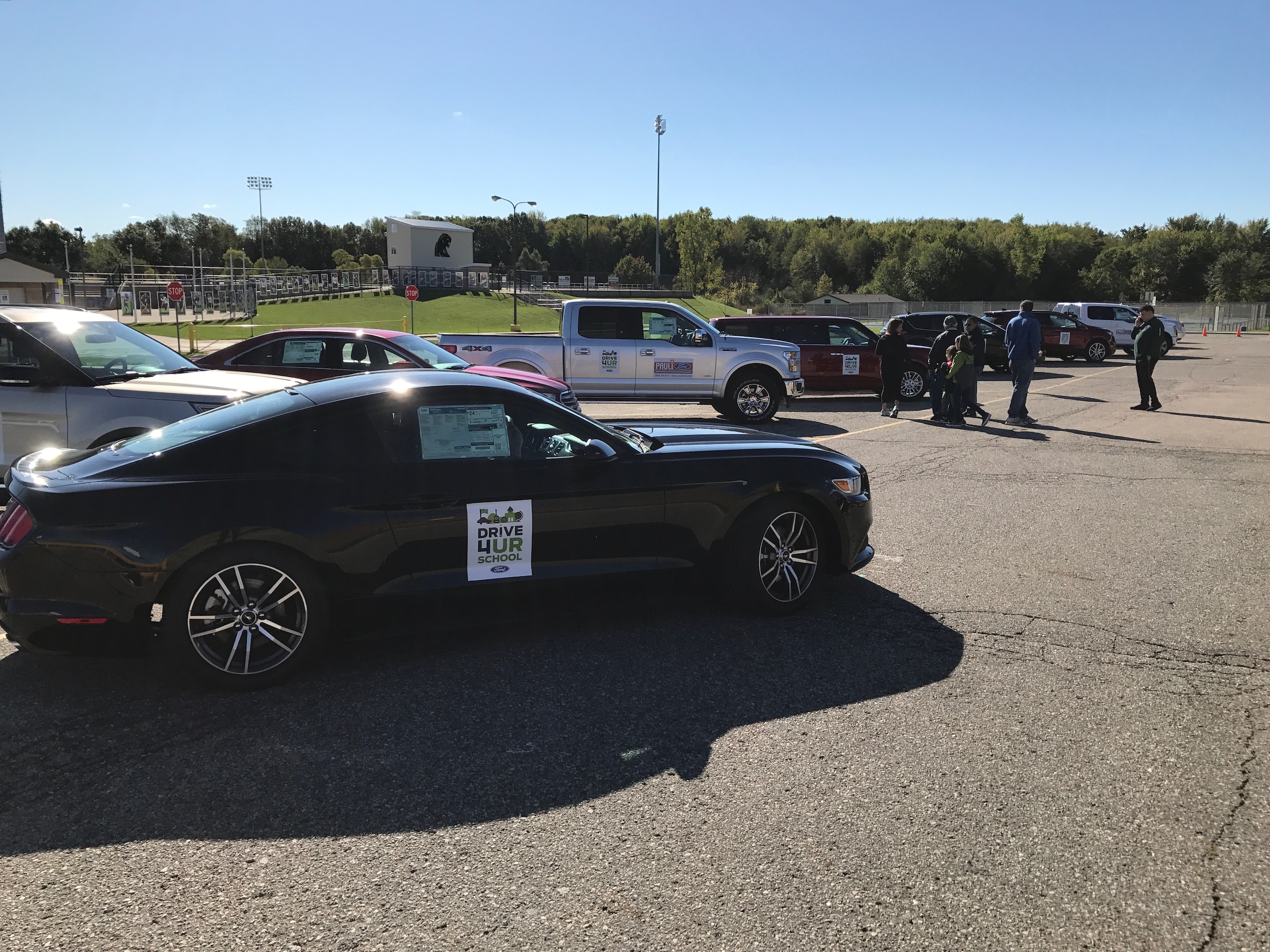 This event that took place September 30th is displayed in the picture you see above. We truly care about our community and youth development here in the Greater Lansing area of Michigan. During this fundraiser, a $20 donation was made to the DeWitt athletic department for every Ford test drive that occurred. Our goal is to help support local youth sports in the schools of our community, and we are absolutely thrilled that we in fact raised over $4,000 for this great cause!
The test drives were for popular Ford models such as the new Mustang, Edge, Escape, Explorer, Taurus, Fusion, Flex as well as the best-in-class F-150 truck. We had a blast showing off these striking and sophisticated new Ford cars, SUVs and pickups, and we know that drivers had a blast during their test drives too.
Are you intrigued by any of the new Ford vehicles mentioned above? If so, you are invited to visit Pauli Ford here in Saint Johns to take your favorite new model out for a test drive!
And if you would like to learn more about these fundraisers and all that we do for our community, feel free to give us a call at (888) 250-2314.