How a Diesel Pickup Makes All the Difference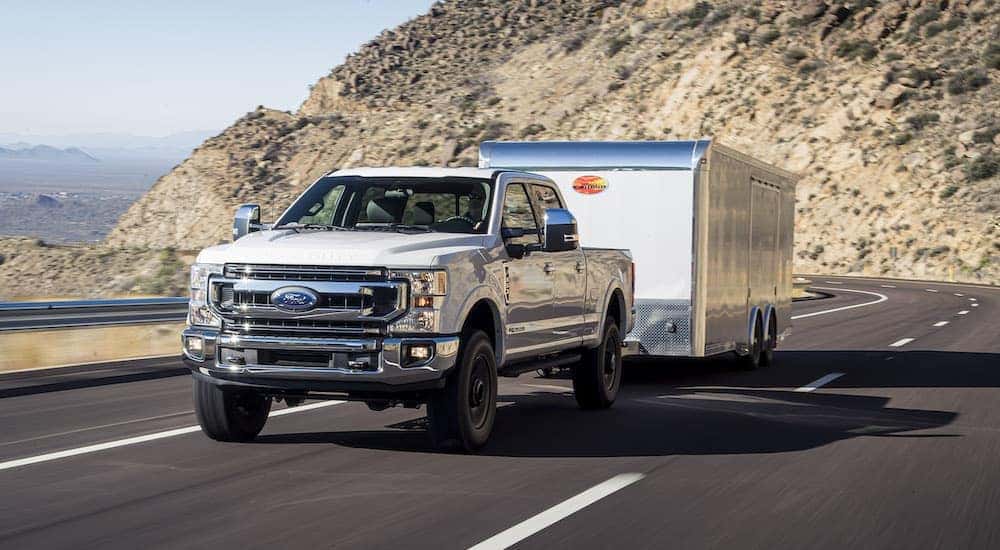 For drivers seeking the ultimate in torque and efficiency, few vehicles can match a good diesel truck. Pickups built with diesel engines have a number of advantages over their gas-powered competitors and are the go-to choice for heavy-duty applications. From trucks and trains to boats, barges, and farm equipment, diesel engines can be found in the hardest-working equipment that powers our world. As a fully-stocked used truck dealer near DeWitt, Pauli Ford is your one-stop shop for the used diesel pickup of your dreams, but just why are so many drivers drawn to diesel? There's a reason that the word "diesel" is synonymous with the idea of power and performance. Join us as we explore the myriad advantages of the diesel lifestyle and explore some of the best used diesel trucks on the market today.
The Case for Diesel
From towing and hauling to reliability and fuel savings, it's hard to make a case against the pure utility of a diesel pickup. Sure, they might be heavier, cost a little more to fill up, and lack the acceleration of gas engines, but these disadvantages are more than a fair trade-off when compared to everything there is to love about a diesel setup.
The most obvious advantage of a diesel engine comes down to torque. While we'll leave the nitty-gritty details for the engineers, diesel engines are able to offer improved torque. The 2018 Ford F-150 provides a perfect case study for the advantages of a diesel engine when it comes to torque. The pickup's 3.0-liter Power Stroke turbo-diesel produces an impressive 440 lb-ft of torque compared to just 410 lb-ft in the 5.0-liter V8, despite the latter having a significantly larger displacement. Sure, some of this can be attributed to the diesel's turbo, but the choice of fuel has a much larger effect than many drivers might realize.
Diesel engines are also significantly more efficient than their gas-powered cousins. Some of this comes down to the inherent efficiency of diesel fuel over gas––it has about 13 percent more energy per gallon than gasoline––but the diesel's longer stroke, turbocharger boost, and high cylinder pressure also play a role. The difference in fuel efficiency can be quite pronounced, saving drivers money at the pump and reducing a diesel pickup's overall lifetime cost of ownership.
Take the 2018 Ford F-150, for example. When optioned with Ford's 3.0-liter Power Stroke, the pickup can achieve an EPA-estimated 25 MPG combined. Compare that to the 21 MPG combined offered by the 3.5-liter EcoBoost V6 or the 19 MPG combined of the 5.0-liter V8, and the advantages quickly become clear. These fuel efficiency figures go a long way in offsetting the higher price of diesel fuel, making the diesel engine one of the most efficient options for a used truck.
Lastly, diesel engines tend to be more reliable than the alternative. This largely comes down to their simple design, meaning fewer things can go wrong when it comes to their operation. It's not a small difference either: while even the best gas-powered engines tend to run into trouble starting at the 200,000-mile mark, some diesel engines have been tested to run for up to a million miles before needing any major repair work. Given this longevity, the next diesel pickup you buy could easily last a good decade or more, which makes choosing the right pickup so important.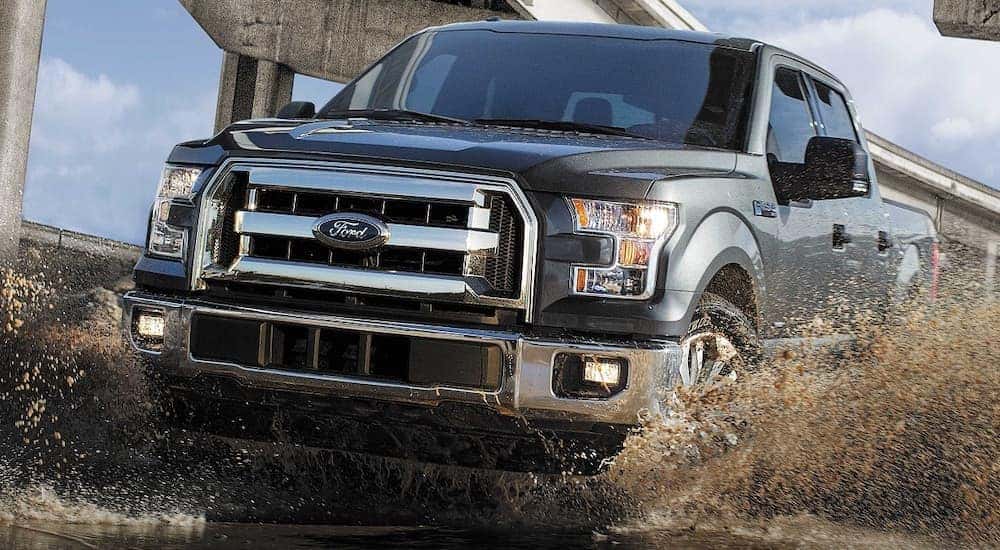 Best Used Light-Duty Diesel: Ford F-150 (2018-2020)
While the larger F-250 and F-350 pickups tend to steal the show with their heavy-duty construction and unmatched power, the F-150 can still hold its own when equipped with a diesel engine. The F-150 has long been America's best-selling truck, but Ford truly stepped up its game in 2018 by gracing the popular half-ton model with a diesel engine for the first time. The 3.0-liter Power Stroke V6 turbo-diesel produces 250 hp and 440 lb-ft of torque. When paired with the pickup's 10-speed automatic transmission, that's enough power to give the 2018 F-150 a towing capacity of 11,500 lbs and a payload rating that tops the 2,000 lb mark.
While these figures might lag behind Ford's Super Duty offerings, the 2018 F-150 does have one important advantage over its big brothers: fuel economy. As we mentioned before, the pickup boasts an EPA-estimated 25 MPG combined, an impressive number that makes the F-150 diesel the most efficient light-duty pickup ever produced up until that point. This healthy mix of power and efficiency makes the F-150 an exceedingly practical choice for those looking to keep ownership costs down without making any sacrifices when it comes to towing and payload capacity.
Best Used Heavy-Duty Diesel: Ford Super Duty (2020-2022)
Ford has been hard at work perfecting the Super Duty since it debuted in 1999, and the 2020 version is one of the most compelling to date. The huge 6.7-liter Power Stroke turbo-diesel V8 found under the hood of the 2020 F-250 and F-350 is the largest offered on any current Ford pickup, delivering 450 hp and breaking the vaunted 1,000 lb-ft ceiling with 50 lb-ft of torque to spare.
This brawny diesel engine allows the 2020 Ford F-250 to tow up to 22,800 lbs, and well-equipped F-350 models top out at 37,000 lbs. While these types of numbers can be difficult to put into perspective, most drivers will have a difficult time getting these Super Duty models to cry uncle when it comes time for serious towing duties. It's all possible thanks to the redesigned Power Stroke turbo-diesel, which features a stronger engine block along with a new fuel injection system, rotating assembly, and forged pistons.
Ford made taking advantage of the Super Duty's towing prowess easier than ever in 2020 with the inclusion of novel technology like Pro Trailer Backup Assist and a 360-degree camera system that makes parking these gigantic trucks a lot less stressful than in the past. The 2020 model also saw the debut of the Tremor package for the F-250, which brought a host of rugged off-road gear. The Tremor adds 35-inch off-road tires, new front springs, increased ride height, an electronic-locking rear differential, and purpose-built Rock Crawl and Trail control modes to give drivers unsurpassed control on tricky terrain.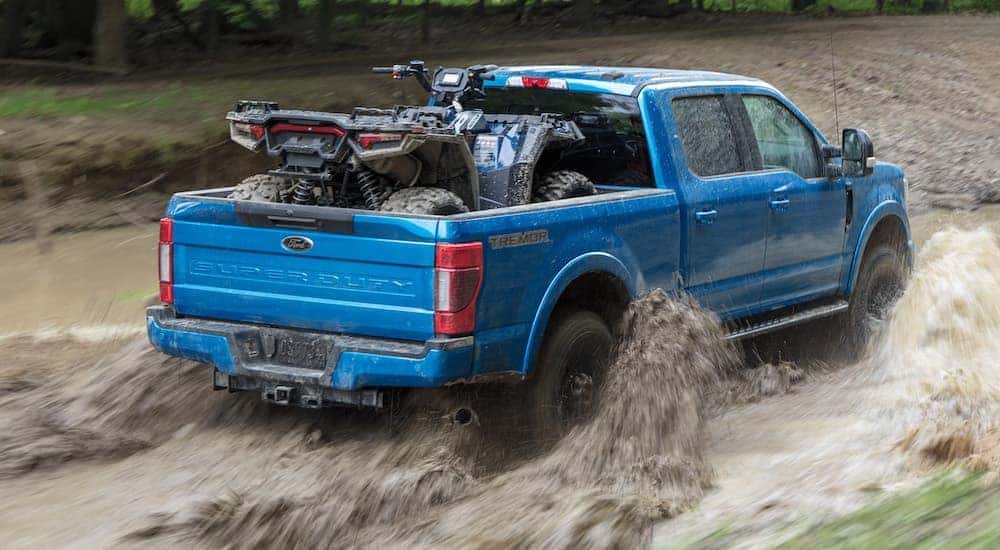 Test Drive a Used Diesel Truck!
Are you ready to test out a powerful used diesel truck for yourself? Pauli Ford has you covered with a wide selection of models to choose from. Whether you're looking for a new job site workhorse or a well-rounded daily driver that'll help fuel your weekend adventures, Pauli Ford is the DeWitt area's one-stop shop for all things diesel. As a family-owned and operated dealership with over 40 years of experience in the business, Pauli Ford has the expertise necessary to ensure that you find the perfect vehicle to fit your needs––and budget––every time you visit.
From hardworking Ford trucks like the F-150 and Super Duty to pre-owned diesel models from a variety of other brands, we have the vehicle you're looking for. There is always something new to discover here at our dealership, and we will make sure you leave in the perfect pickup. From our friendly sales staff to our expert financing team and certified service center, we've got everything you need to get through the car-buying process with minimal hassle and maximum satisfaction.