Splurge Or Save Do Both With These Must Have Used Car Features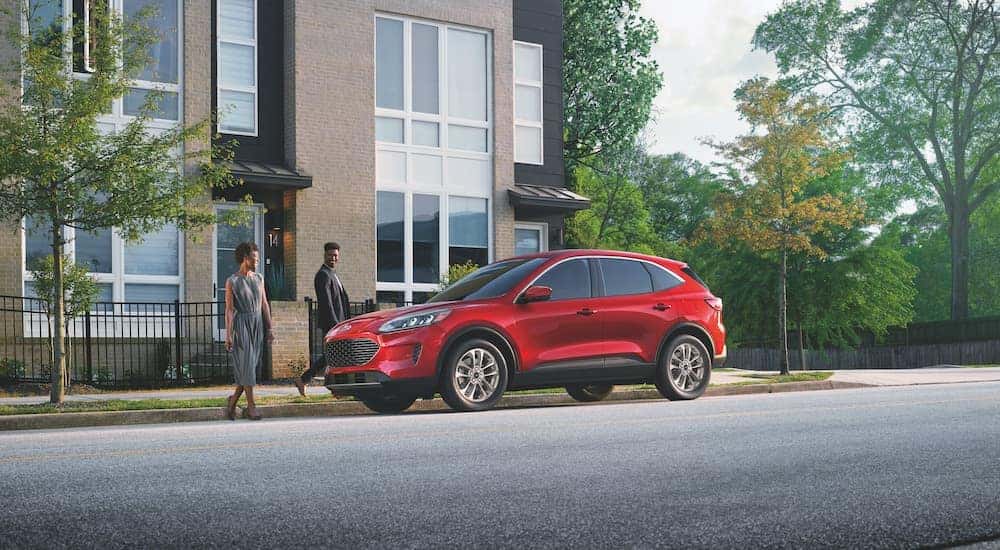 Finding a used car dealer near you is as easy as finding a grain of sand on the beach. Car dealerships are plentiful in the area, but not all dealerships are the same. Pauli Ford is a cut above the rest because we believe our customers come first, not the sale. As a result, our work doesn't start when you arrive at our dealership but right now as you hone your search for the perfect used car to add to your garage, upgrade your commute, or satisfy the needs of your growing family.
The used car industry is growing exponentially, which means you have more options to choose from than ever before. Unfortunately, the process can be overwhelming, especially if your search for the perfect used model is just beginning. Fortunately, we're here to help by lending you our expertise and highlighting the key features you shouldn't live without in your next car. From leather seating and safety features to smartphone integration and more, here's everything you need on your must-have list!
#8: Leather Seating
Leather seating is a premium option that can add thousands of dollars to the sticker price of a new vehicle. However, the beauty of shopping for a used car is that you can get behind the wheel of a fully-loaded trim at a fraction of the cost. Suddenly, splurging on leather seats is no longer a splurge. But what makes leather seats such an attractive option?
While some drivers prefer cloth upholstery, leather seating is synonymous with luxury in the automotive industry. It ages incredibly well, becoming more pliable and molding to your body with ongoing use. Additionally, it's also easier to clean because, unlike upholstery, almost everything easily wipes off from the surface and doesn't require steam cleaning or professional detailing to remove stubborn stains.
#7: Heated Front Seats
If you find a used car with leather seating, the front seats will likely be heated. This luxury seems frivolous to most, but it's a necessity if you spend a lot of time behind the wheel. Heated front seats are practical because they help keep you warm in the winter, which improves your focus and reduces fatigue because you aren't constantly looking for ways to stay warm as you navigate the road. Beyond this, the heat relaxes and soothes your muscles, a welcome remedy even if it isn't a winter wonderland outside.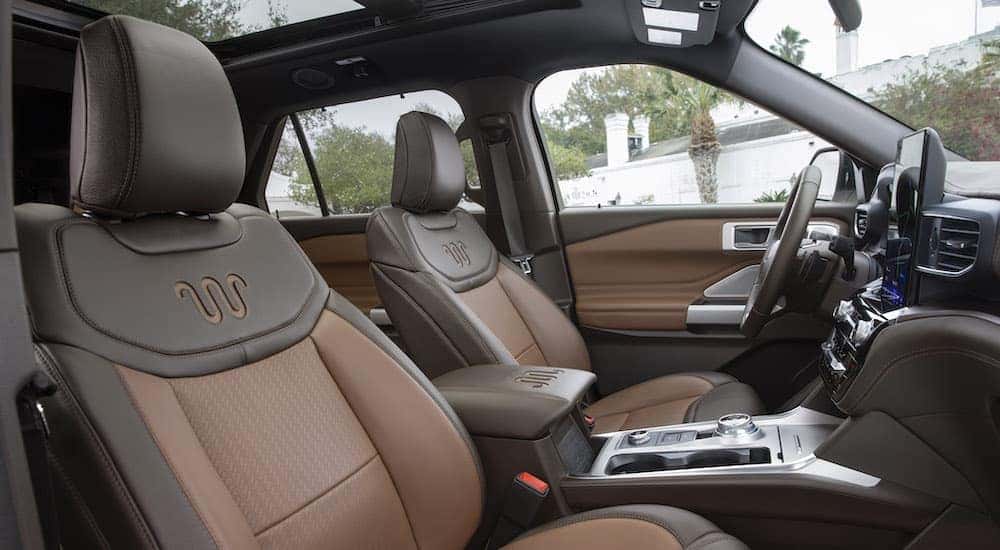 #6: Remote Engine Start and Climate Control
The industry has seen a significant shift in convenience features over the last decade as drivers look for more ways to access their vehicles remotely. Tools like remote engine start and climate control are appealing because they don't require you to make the trek to your car to start the engine and warm or cool the cabin. Instead, you can do this from inside your home, office, or anywhere else by using the key fob or an app on your smartphone. Then, when you reach your car, it's at the perfect temperature and immediately ready for the road.
#5: Expansive Rearview Cameras
Rearview cameras have been around for decades but didn't become an industry standard until 2018. As a result, models built before 2018 may or may not have these integral features. So, what's the big deal? Rearview cameras extend your visibility behind the vehicle, making it easier to navigate the car in reverse and minimizing the potential of running into an obstacle or another vehicle. Newer models build on this technology and offer 360-degree surround-view cameras that give you a bird's-eye view around the car, truck, or SUV, eliminating any blind spots for complete visibility.
#4: Digital Displays
Decades ago, a multi-disc CD player and an AM/FM radio were luxuries in a new vehicle. Today, they've been replaced by expansive digital displays that give us access to data we never thought we needed until recently. These displays run the entire spectrum of digital driver instrument clusters to digital rearview mirrors, center touchscreens, and head-up displays that put critical information within immediate view.
Today, most used models come with some form of digital display. However, you'll find that these displays increase in size with every new generation. The addition of head-up displays is also impressive and a worthy splurge if you appreciate cutting-edge technology that improves your focus without limiting your connectivity.
#3: Smartphone Integration
Regardless of how much time you spend behind the wheel, smartphone integration can vastly improve your experience. Long before Apple CarPlay and Android Auto debuted in the industry, drivers relied on Bluetooth to sync their phones with their vehicles to listen to music and make phone calls. While this technology is adequate, Apple CarPlay and Android Auto are remarkable and rely on intuitive digital displays to give you access to your favorite apps and extend your connectivity. As. a result, you can make calls, respond to texts, and even access your smart home devices via features like Amazon Alexa with simple voice commands or the touch of a button.
#2: Next-Generation Cruise Control
Drivers don't think much about cruise control until they don't have it. Fortunately, automakers often make it a standard feature on their vehicles. However, advancements in the industry have transformed even this simple tool into one that's more convenient and driver-oriented.
Traditional cruise control is effective because it lets you set the vehicle's cruising speed, making it easier to drive on the highway. However, you have to interact with the tool based on the flow of traffic, applying the brakes to slow down and then resetting the feature as needed. Newer cruise control technology eliminates this need and minimizes driver input by monitoring traffic and adjusting the cruising speed accordingly. Some automakers also offer stop-and-go functionality, which can transform your rush-hour commute since the tool can automatically navigate traffic so that you can sit back and enjoy the ride.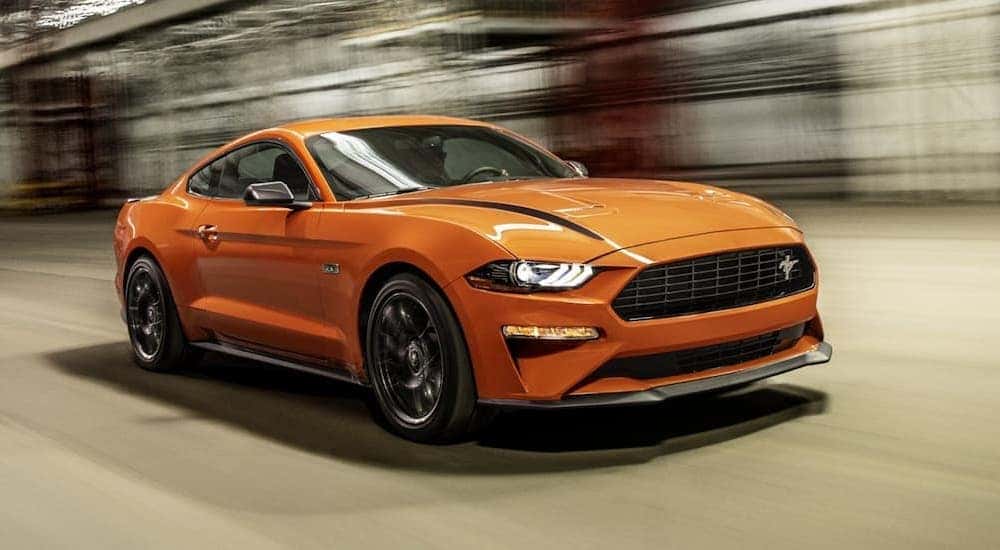 #1: A Tech-Savvy Safety Suite
Safety features are another must-have when shopping for a used car. Airbags have long been standard, so look for more active safety and driver-assist technology that enhances your focus, keeps you informed, and proactively minimizes the potential for collisions. Fortunately, safety standards throughout the industry and ongoing advancements have leveled the playing field. For example, automatic emergency braking became a staple on most models in 2016 and, as of 2022, is nearly an industry-wide standard.
When shopping for a used car, look for must-have safety features like automatic emergency braking, blind spot monitoring, and forward collision alert. Automatic emergency braking works with tools like forward collision alert and rear automatic braking to constantly monitor the front and back of the vehicle for pedestrians, cars, and other objects. If you fail to respond to the alerts, the system can automatically apply the brakes to minimize the severity of the impact or the potential for a collision. Likewise, blind spot monitoring equips vehicles with a virtual spotter that lets you know when a car is next to you but not entirely visible, making it easier to change lanes and navigate congested areas.
What Are Your Must-Haves?
What are you looking for in a used car? Do you prioritize luxuries like heated leather seats and a heated steering wheel, or do you value next-generation technology like smartphone integration and adaptive cruise control? Whatever you choose, remember that these must-haves aren't a splurge on the used lot. Instead, your money goes much further and works harder to get you behind the wheel of a top-tier trim that meets and exceeds all your expectations.