SUV, CUV, or Crossover? You Be the Judge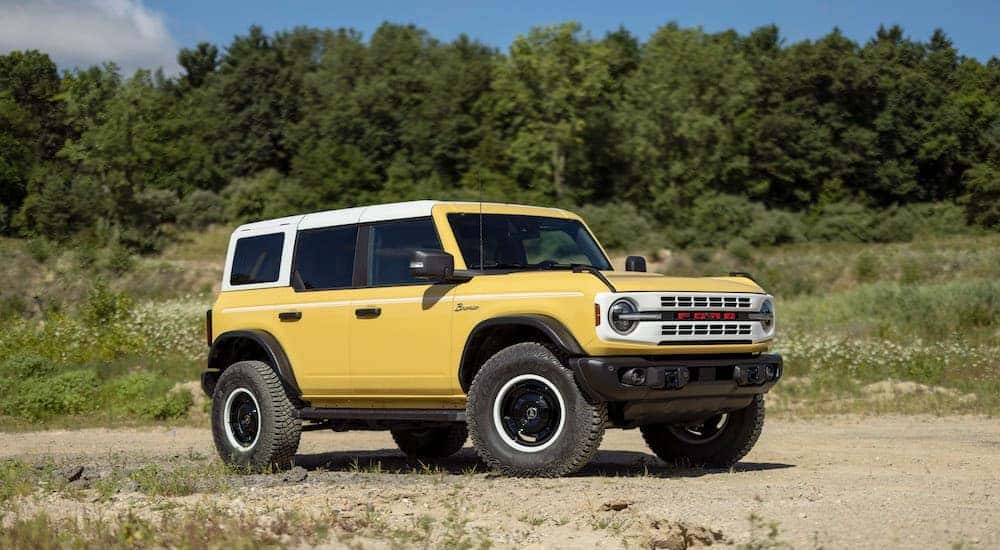 The popularity of the SUV has grown in recent years. What was once considered a work truck in a tuxedo is now an everyday driver for families and off-roaders alike. However, due to the popularity, more and more vehicles are being labeled as SUVs, even when they seem to be less sport utility and more crossover. No matter what you're hoping to find at our Ford dealership near Grand Ledge, we will let you judge whether it's an SUV or CUV.
Traditionalists
Often, SUVs and CUVs are lumped in together. SUVs are Sports Utility Vehicles. Originally intended to provide the benefits of a truck, SUVs utilize body-on-frame construction using a truck chassis. CUVs, which stands for Crossover Utility Vehicle, utilize a unibody construction using a car chassis.
The exact requirements to be considered a Sport Utility Vehicle all boils down to who you ask. Some believe it needs to be a spacious vehicle built on a truck chassis with decent ground clearance and four-wheel drive. Others believe it really just needs to look like an SUV to be considered an SUV.
Whatever you believe, it is clear Ford has decided to take your assumptions and toss them out the window. Ford has no intention of being confined to a box and is pushing the boundaries of what an SUV is and what it is capable of. This has become especially evident with the latest lineup of Ford SUVs, which feature the all-electric Mustang Mach-E. But before we dive into your atypical SUVs, let's look at some of the traditional SUVs that have been dominating the automotive world for a while now.
Bucks Like a Bronco
The Ford Bronco is one of those vehicles that scream SUV. It has done so since the very first one rolled out in 1966. Labeled as an all-purpose vehicle, the first Bronco was available in three body styles. The first generation of Bronco lasted 12 years before the second generation rolled out.
The second generation of Bronco saw a growth spurt, influencing how the following generations would look. Ford made improvements with each generation while still maintaining what made the Bronco so successful as an off-road utility vehicle. The third generation was treated to a few luxury upgrades, while the fourth and fifth generations saw refinement.
In 2021, the Ford Bronco's sixth generation was born. The latest additions to the sixth generation include the Heritage and the Heritage Limited editions meant to revisit those first years of the Bronco. Through six generations, the Bronco has maintained the important elements that make it the ultimate sports utility vehicle.
The Bronco is designed with impressive ground clearance, a capable 4×4 powertrain, optional steel bash plate protection, and specially tuned suspension, all designed with off-roading adventures in mind. The Bronco even has GOAT mode, an acronym for "Goes Over Any Terrain." Few SUVs are as prepared for the trail as the Bronco. If you want a prime example of what an SUV was intended to be, the Bronco is it.
Having a capable 4×4 vehicle such as the Bronco won't go unused in a state like Michigan. With phenomenal off-road trails, the Bronco is sure to feel at home. When you have an SUV that can GOAT it up, then that's exactly what you do.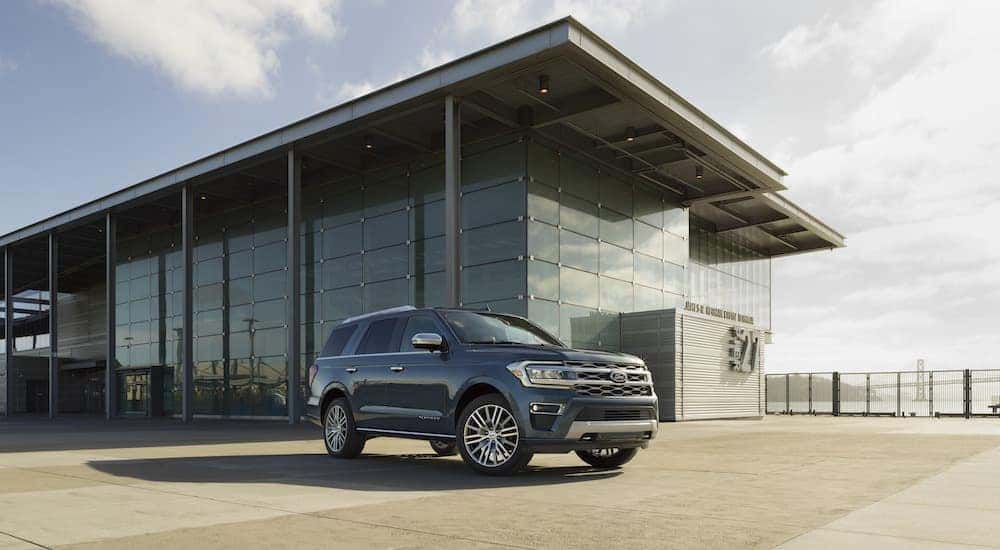 Ford Makes an Expedition
The 1996 Expedition was welcomed by a public already obsessed with the SUV. Large and in charge, the Expedition could seat plenty and tow even more. Taking a page out of the Bronco playbook, the original Expedition was decked out with off-roading capabilities. However, the Expedition aimed for a bit more comfort, and as a full-size SUV, it also aimed for space.
The first-generation Expedition had everything required to make it a true SUV. In fact, the Expedition was designed using the Ford F-150 as its base. The Expedition knew how to be an off-road sport utility vehicle. With four-wheel drive, an optional skid plate package, and specially tuned suspension, there weren't many roads off limits to the Expedition.
Each generation, much like the Bronco, saw improvements while still maintaining its off-road nature. In recent years, Ford has done a great job of keeping the Expedition balanced between typical SUV expectations and creating a vehicle perfect for families. Just its size alone means plenty of space for family and cargo.
A reliable 3.5L EcoBoost engine comes standard on all trim of the current Expedition, producing enough power to haul this big boy over whatever terrain you see fit. Additionally, the Expedition has an optional Terrain Management System and ControlTrac four-wheel drive to further enhance your off-road experience.
Become an Explorer of Efficiency
The 1990s saw Ford explore what was possible when design met function. Obviously, we're talking about the Ford Explorer. Although the first generations of the Explorer found at Ford dealers near you have features worth mentioning, it's Ford's dive into the hybrid realm in 2020 that has really set the latest Explorer apart.
The Explorer has ample seating for the entire family, with a PowerFold third-row seat in case cargo space is needed. Unless you are considering the hybrid trim, towing up to 5,600 lbs is possible with the Tow Package. Towing is made even easier using Trailer Sway Control technology.
If off-roading is what is important, the Explorer Timberline trim has off-road struts and shocks, increased ground clearance, and comes standard with all-terrain tires. On select trims, there are also seven available drive modes, including Trail and Tow/Haul modes. There is even side-wind stabilization available on all trims.
Now to get to the Explorer Hybrid. The Limited and Platinum trims feature an available 3.3L V6 hybrid engine that produces an impressive 318 hp and 322 lb-ft of torque. With such power, the Hybrid trims can tow up to 5,000 lbs, giving you everything you love about the Explorer but with the efficiency of a hybrid.
On the Edge of SUV Territory
The Ford Edge was introduced in 2007 as a midsize SUV. This is where traditionalists would start to question what makes the Edge an SUV. Built off the Ford Fusion platform, the Edge resembled a sedan much more closely than an SUV. But with each major change, the Edge has made its way closer to an SUV, with increased power and upgraded suspension.
However, even the newest Edge still comes up short in terms of what was once considered a traditional SUV. While it does offer Intelligent all-wheel drive, pretty much everything else seems to resemble a crossover rather than a Sport Utility Vehicle. With that in mind, the Ford Edge is quite an impressive CUV.
Every trim, except for the ST, comes standard with a 2.0L EcoBoost engine. The ST instead boasts a 2.7L EcoBoost V6. Conquering difficult road conditions is easier than ever with Electric Power-Assisted Steering, AdvanceTrac with Roll Stability Control, and Curve Control and Traction Control. A bonus for Michigan's varying weather.
Ford Escapes Expectations
In 2001 the Ford Escape came rolling onto the scene featuring a unibody construction reminiscent of a crossover. Front-wheel drive came standard but could be upgraded to all-wheel drive. When the second generation rolled out, the Escape was given a beefier appearance, but 2013 saw the Escape lose the chunky SUV style in favor of a sleeker design.
During this time, hybrid options were introduced. Rolling into 2023, the Escape has maintained its sleek appearance, resembling a CUV body. Hybrid options are still available, putting more focus on efficiency than off-roading like a typical SUV. In the pursuit of efficiency, Ford has also included some pretty cool features like all-wheel drive with AWD disconnect. The system detects when AWD is no longer needed and automatically disconnects the rear axle.
The Escape has four drive modes, Eco, Sport, Slippery and Normal, providing additional support in varying weather conditions. An optional power liftgate and sliding second-row seats are fantastic additions for storage. Equipped with an entire suite of safety and convenience features, this is one awesome CUV.
Rounding Things off With the EcoSport
Despite having "sport" in the name, the EcoSport is much more crossover than SUV. The Ford EcoSport was first introduced outside the US as a crossover almost 20 years ago, but we weren't lucky enough to experience the EcoSport here in the US until 2018. Although not technically an SUV, the EcoSport lives up to its name with a sporty exterior and some pretty nifty features.
Intelligent 4WD comes standard, as well as Traction Control and Torque Vectoring Control, making driving in adverse conditions safer. A fun and unique feature of the EcoSport is that all models come standard with a rear swing gate rather than the more common liftgate. Additionally, the EcoSport has some awesome safety features like SOS Post-Crash Alert System, Safety Canopy System Side-Curtain Airbags, and SecuriLock Passive Anti-Theft System.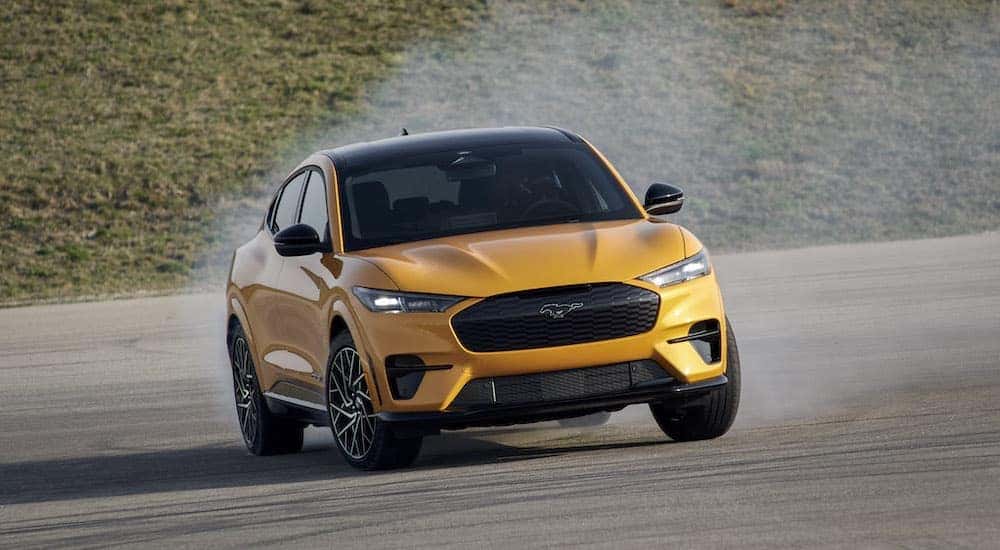 The Electric Mustang
Now for an out-of-this-world SUV: the all-electric Mustang Mach-E. Yep, that's right, a fully electric Mustang ready to shock and awe the people of Michigan. This model's four trims allow you to choose what's important to you. Electric all-wheel drive, MagneRide damping system, SecuriCode keyless-entry keypad, and BlueCruise hands-free highway driving are just some of the available features that set the Mach-E apart.
The 2023 Mustang Mach-E California Route 1 has an EPA-estimated range of 314 miles, meaning fewer stops and more enjoying the incredible scenery around you. The GT Performance Edition goes from 0-60 MPH in 3.5 seconds, showing that speed does not need to be sacrificed in the name of efficiency. The GT trim has a mind-blowing 600 lb-ft of torque. The Mustang Mach-E is not a traditional SUV, but it is certainly a gorgeous vehicle.
SUVs and Beyond
What constitutes an SUV? Well, unless you're a stickler for details, does it even matter? However you decide to label these fantastic Fords, they are still going to be Fords; quality vehicles backed by experience and top-notch engineering meant to keep you exploring the road ahead. From the SUV-to-its-core Bronco to the mind-boggling Mustang Mach-E, Ford has produced some spectacular vehicles. Whether these are true to form SUVs, CUVs, or crossovers, we are happy Ford has continued pushing the boundaries of what we have come to know. Contact us or stop by Pauli Ford and see for yourself all the possibilities of a Ford!
A blue 2022 Ford Expedition is shown from a rear angle at a hiking trail by a Ford dealership near Grand Ledge.
BACK TO TOP