10 Reasons to Buy a Ford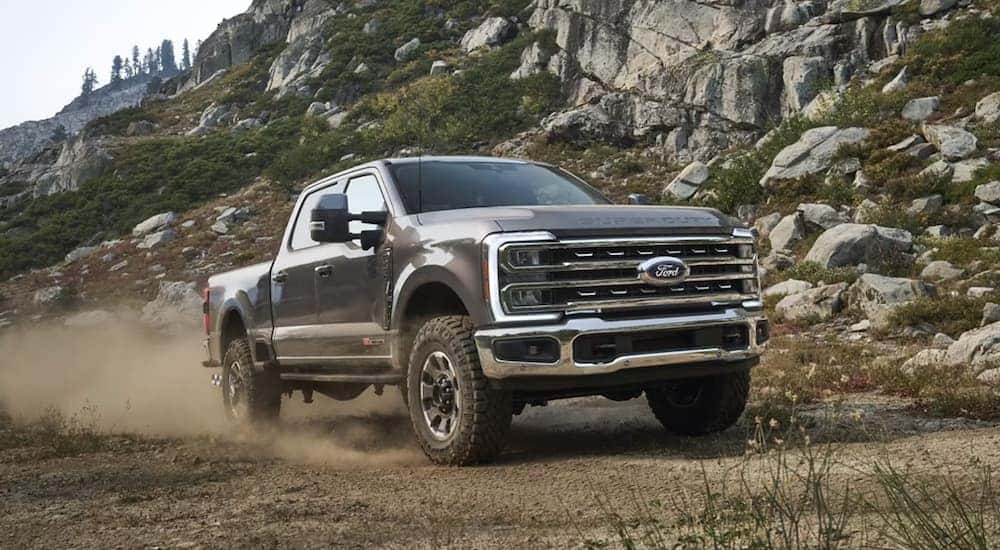 Ford is one of the longest-running auto manufacturers in the world and has a long history of employing innovative ideas that have changed our modern world for the better. Today, Ford continues to remain at the leading edge of future vehicle designs, as well as working toward making its business sustainable and ecologically friendly to the environment. As a company, Ford is conscious of diversity and culture as a strength to its success, and it supports numerous charitable efforts around the globe. Though Ford may be well known for its vehicles, there are lots of other reasons why Ford remains one of the highest-selling manufacturers in the world and why you should be looking to visit Pauli Ford, the Ford dealer near you. Here are some of our favorite reasons to buy a Ford.
#1 Safety First
Now that driver-assist technology is becoming so common, ideas about what safe driving looks like in the future are shifting and getting more creative. Ford is working on new ways to improve safety technology, and one plan in the pipeline involves using audio as well as visual warnings to alert drivers when safety features engage. But it won't just be a chime and a light on the dash that gets activated; it's far more in-depth. The warning system can assign specific sounds to identify the safety concern, like footsteps for a pedestrian or a bell for a bicycle. Depending on where the pedestrian could be, the footsteps can be played on the speaker closest to where a person is walking so the driver knows where to look. During testing, Ford found a 74 percent accuracy rate for drivers who interacted with the system and adding 3D spatial sound similar to what is used in movie theaters may be the next iteration of driver-assist technology.
#2 Building an Electric Future
With the introduction of the Mustang Mach E, F-150 Lightning, and now the E-Transit van lineup, Ford is creating a network of electric vehicles for both personal use and productivity. As the company gears up for more production of electric vehicles, the Kansas City Assembly Plant is Ford's first US plant to build both vehicles and batteries on-site. Ford has already invested more than $30 million in going electric in order to achieve goals set for 2025 and should be able to produce up to 600,000 electric vehicles per year by the end of 2023.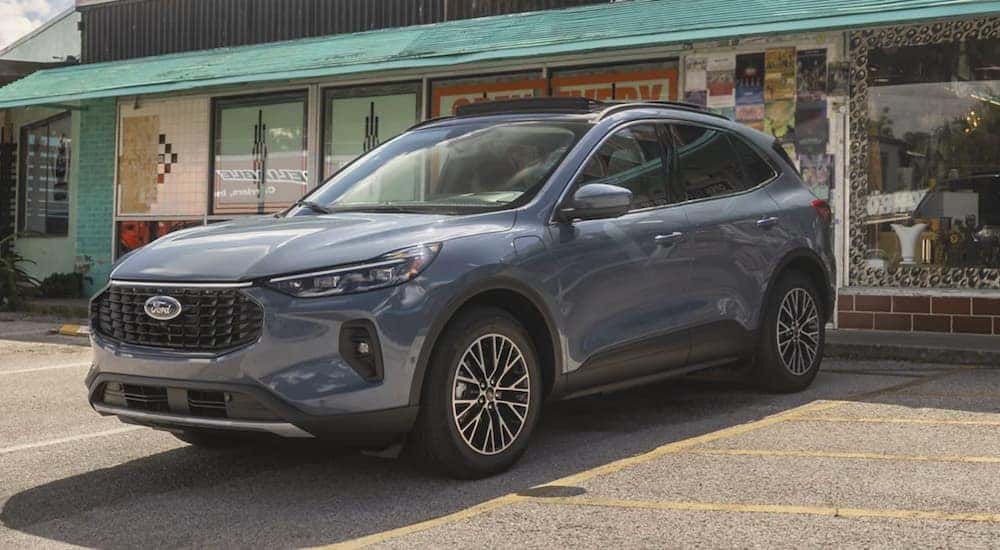 #3 Reducing Water Pollution
Ford received the 2021 Pollution Prevention Award from the EPA for its significant reduction of water use and for implementing new methods of treating wastewater to assist in conservation. At the Louisville Assembly Plant, employees found a way to recycle wastewater from the paint pretreatment process, saving five million gallons of freshwater in the first year. Ford's goal is to eliminate the use of freshwater for all manufacturing, saving it for human use alone. This isn't the first recognition Ford has received for environmental conservation; in fact, Ford has been working on reducing water use and recycling wastewater since 2000. Since then, the company has saved 12.5 billion gallons of freshwater that once might have gone to auto manufacturing.
#4 All Things Equal
Four years in a row, Ford has garnered attention from Bloomberg as one of 418 companies committed to supporting gender equity within corporate culture. As part of its participation in the Gender-Equality Index, Ford exemplified specific actions directed at creating a more equal environment within the structure of its business. That meant ensuring women were part of the leadership, they received equal pay to men, an inclusive culture needed to be developed within the corporation at all levels, and the brand had to be openly supportive of female participation in all aspects of the business. Ford specifically addressed gender equity with measures like providing paid parental leave and making flexible schedules for employees with children, among the other aspects listed, and the progress is being documented for keeping track of growth.
#5 Caring for Communities
While many people may be fortunate enough to have health care provided through their employers, dental care is often left out of health care coverage. Large populations of minorities often go without any health care at all, so Ford partnered with minority-led dental health practitioners to offer a mobile dental clinic for residents of Detroit. Two Transit vans were customized into mobile dental care units equipped with x-ray machines, cameras, and other tech needed for proper dental care and were donated to two providers who were also minority-run. Each provider agreed to spend at least 50 percent of their operating time in Southwest Detroit neighborhoods where the population was in the most need of dental service. This initiative amounted to about $500,000 to help give necessary dental care to minority communities who otherwise wouldn't have access to the care they deserve.
#6 Autonomous Deliveries for Seniors
Testing for autonomous—or driverless—vehicles has been going on for quite a while, with Ford being at the forefront of developing safe autonomous vehicles. As vehicles are being tested in cities in the US, they were put to use during the pandemic to help with relief for those in need. In some cities, school supplies were delivered; in others, the need was for fresh produce. In Detroit, Ford began a fresh food delivery program for seniors living in some of the same areas where the mobile dental care units would be deployed. The plan is for 10,000 pounds of food to be delivered using autonomous vehicles that will carry food along routes where Ford has already been hard at work. As a bonus, an art student from Southwest Detroit designed artwork for the shuttle that will help alleviate food security concerns for seniors who were unable to leave their homes.
#7 Ensuring Human Rights Through the Supply Chain
With so many other positive initiatives in progress, Ford chose to involve other businesses in its work to improve its corporate culture. Since 2003, Ford has set guidelines of conduct for the businesses which are included in the supply chain for manufacturing, particularly in regard to human rights, sustainable sourcing of materials, and the environment. Now, Ford has broadened its goals for its outreach in an effort to continue to improve the relationships of its suppliers toward people and the planet. The same high standards Ford expects of its own corporate culture are now being applied to the businesses Ford works with, which means the expectation is that human rights and environmental responsibility are practiced within the culture of the businesses Ford supports.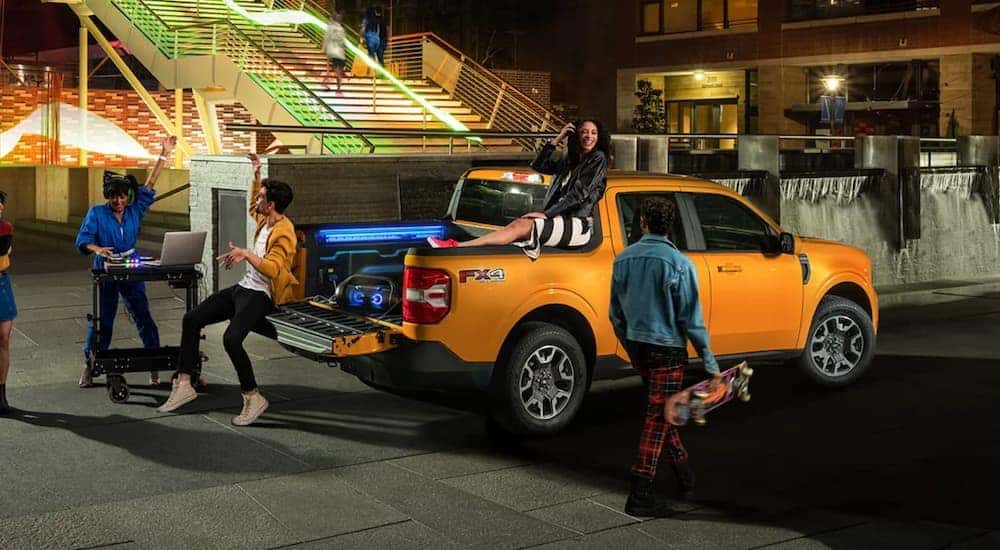 #8 Space Is Not a Final Frontier
Back in the early 1960s, Philco was a Ford-owned company that produced computers and electronics for both personal and military use. During Ford's ownership of Philco, equipment was supplied to NASA while it was running the Apollo and Gemini space programs. Mission Control was designed and built by Philco in order for the Apollo mission to finally put a man on the moon. Philco later became the Ford Aerospace and Communications Corporation, which built seven satellites launched into orbit for telecommunications back in 1976. Those satellites are still in use today to connect phone calls and TV transmissions between continents.
#9 Changing the Cityscape
In order to ramp up the production of electric vehicles to achieve an emission-free future sooner, Ford is investing in a new plant in Tennessee that will be known as Blue Oval City. This isn't a new concept since many large auto manufacturers have large complexes dedicated to building vehicles, and Ford was one of the original founders of such a plant with the River Rouge Complex built in 1917. What's new about Blue Oval City is that it will be dedicated to manufacturing electric vehicles and will focus on a sustainable process that is more ecologically friendly.
#10 Pedal to the Metal
Just for the fun of it, we decided the last item on the list should focus on how Ford involves kids in its business. When the Ford Mustang began production in the mid-1960s, a pedal car company in partnership with Ford began producing pedal cars for kids. Toy Mustang pedal cars were sold alongside the adult pony cars in dealerships. At the time, it cost $12.95 for a metal-sided Mustang pedal car featuring the Mustang logo for an authentic flair. Kids across the US loved them, and today they are a collector's item. Even though Ford is serious about its business practices, the motor company knows how to have fun, too.