Here's What's New & Exciting in the 2023 Ford Lineup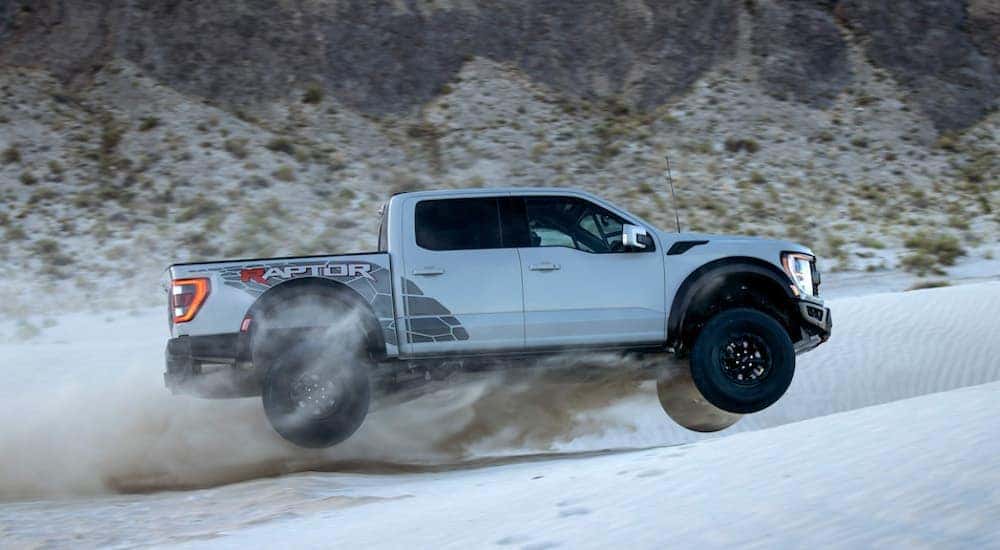 Ford has always strived to offer vehicles that deliver excellent performance, provide some of the most current technology, and boast convenient and modern utilities, all within an elevated design. The 2023 lineup appears to keep up with those goals, and we're seeing a lot of upgrades and fine-tuning to already beloved vehicles in the Ford family. If you're interested in what's new from Ford, this is a great time to visit your local Ford dealer in Perry. We at Pauli Ford are excited to update our stock and bring in some of the new, exciting choices from the 2023 lineup.
It looks like Ford wanted to give a little surprise to every type of driver this year because we see improvements in nearly every body style, from sports cars to pickups. The engineers didn't leave any stone unturned when evaluating areas for upgrades. One change we are seeing consistently throughout the coming year's lineup is a focus on power. Many of Ford's models are getting upgraded engines––which is especially a delight for pickup truck lovers who need a vehicle that can keep up when they tow and haul. Here's what we can look forward to from Ford in 2023.
2023 Ford F-150 Raptor R
Continuing with the trend of fortifying its lineup, Ford is giving the F-150 Raptor R the same supercharged 5.2L V8 engine seen in the Shelby GT500. That means you can enjoy a race car-worthy engine inside of a pickup. The implications for this in terms of high-speed off-roading are, of course, massive and exciting. This truck will now boast 640 lb-ft of torque and an absolutely enormous 700 hp. It will almost feel like this truck is ready to take flight like the bird for which it's named.
2023 Ford Maverick
Ford's smallest truck, the Maverick, gets the addition of the popular Tremor off-road package for 2023. It appears Ford wanted to give this small but mighty truck some more love this year. The Maverick Tremor will see an updated all-wheel drive system, a stronger suspension, a one-inch lift, and the addition of a steel skid plate along with orange tow hooks. As a compact truck, the Maverick has always been easy to maneuver. And, built on a unibody platform, it offers a car-like feel.
Now, it pairs agile handling with the excitement of the Tremor package, so drivers who like the easy feel of the Maverick but want a little more oomph can get excited about this upgrade. The Tremor package can be added to the XLT and Lariat trims. For those who plan on doing serious off-roading along with a bit of towing, it's well worth it. Once you're back in Perry, you can continue enjoying this small truck's sedan-like behind-the-wheel experience.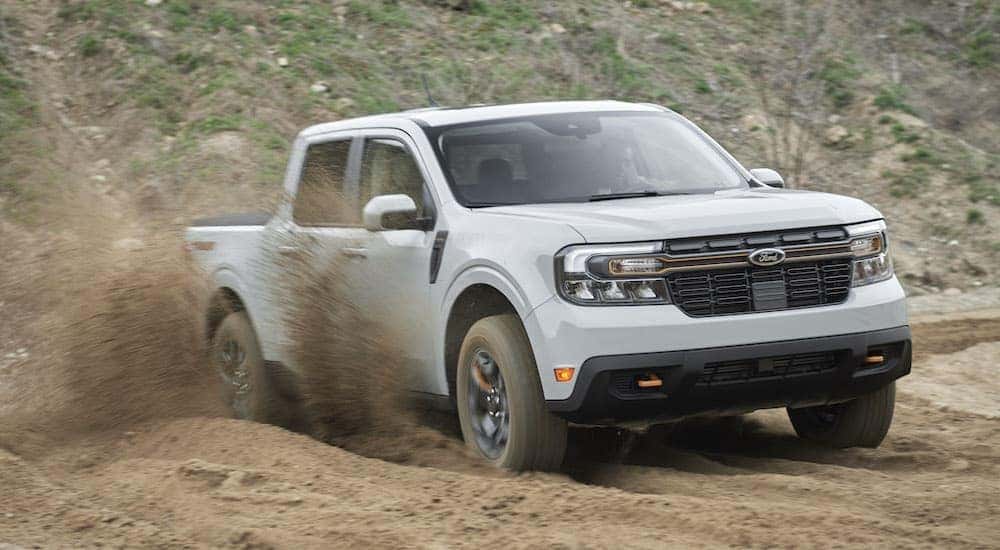 2023 Ford Escape
Ford's compact crossover, the Escape, is taking on some interesting aesthetic changes this year. Drivers will notice more pronounced headlights, a grille with a slightly more squared-off shape, and a gorgeous LED light bar across the top of the grille. Additionally, the Ford logo is moving to the center of the grille, and there is a faux skid plate across the front bumper (but yes, it is faux, so don't test that thing). Inside, the 2023 Escape offers a massive 13.2-inch infotainment display running the latest SYNC 4 software.
2023 Ford F-150 Lightning
The highly anticipated all-electric F-150 Lightning turned out to be even more popular than, well, anticipated. Reservations are coming in fast and for good reason. The 2023 F-150 Lightning's standard battery can go 240 miles on a full charge––which is 10 miles more than the 2022 model year. Ford has also added Pro Trailer Hitch Assist to the Lightning, giving drivers tools to help them more safely tow and back up when trailering items. One could argue there have been upgrades to justify the price increase for this electric truck.
2023 Ford Super Duty
The 2023 Ford Super Duty gets a tougher look and more engine choices this year. You'll see a total of four new or updated engines, including a new 6.8L gas V8 based on the powerful 7.3L V8. For diesel fans, Ford has also released a new high-output version of the 6.7L Power Stroke. The body and bed panels have been updated, and there's a new, more luxurious interior. Additionally, Ford is adding more technology for 2023, such as On-Board Scales, which keep you from accidentally overloading your truck.
2024 Ford Ranger
Ford had plans to introduce some fun changes to the 2023 Ranger. However, there's been a delay, and for now, the 2023 model will be a continuation of the 2022 model. That being said, we can already look forward to the 2024 Ranger, which is scheduled to go into production in May of 2023.
Ford has reported that the new model will remain in production for eight years (of course, that timeline could shift). What we know, for now, is that it will have an all-new standard digital instrument cluster, displaying important vehicle information to drivers. Additionally, buyers can choose between a standard 10.1-inch infotainment screen or an upgraded 12-inch screen.
In the capabilities department, expect a wider bed better for hauling more stuff, plus tons of smart organizational compartments. For serious DIYers, there is zone lighting in the loading area, and the tailgate gets a built-in ruler and clamp pockets. Off-roaders will likely be excited by the rumored Ranger Raptor with a twin-turbo V6 engine.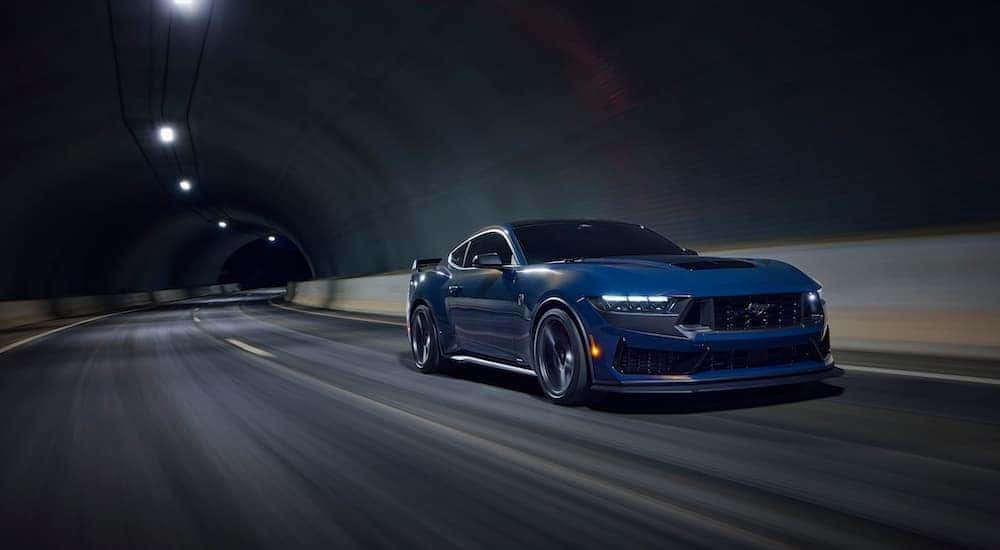 2024 Mustang
While technically a 2024 model, the new Ford Mustang will be available in the summer of 2023, so we felt it deserved a mention. Fans of this thrilling ride can look forward to some fun changes in the seventh-generation Mustang. It's going to get new 2.3L turbocharged I-4 and 5.0L V8 engines. The four is automatic only, while a six-speed manual is available with the V8 engine. This new engine is going to purr so nicely that you'll be amazed it's even street-legal (but it is). It's got massive horsepower and delivers on Ford's promise to maintain the Mustang's reputation as one of the most fun cars to drive.
Now, while the new Mustang is street-legal, those who do hit a closed track will love the new drift brake. Anyone who has fallen in love with the trend of drifting will absolutely squeal with excitement over the addition of the drift brake to the 2024 Mustang. If you've wanted to try driving like you are in a Fast and Furious movie (on a closed track, of course), you have to check out the 2024 Mustang.
Ford Impresses in Several Segments in 2023
There's no denying that Ford took a good look at its lineup, asked itself what drivers love about their vehicles, and then vowed to give them more of that. There is certainly an emphasis on power for 2023, with so many new and stronger engines added to the lineup. It also seems as though Ford wanted to make many of its popular trucks more versatile since it added packages for trailering and off-roading. Now, those who want a good off-road truck can do some trailering. And those previously focusing on trailering can dip their toes in off-roading. Rather than making drivers choose between one feature or another, it looks like Ford wanted to infuse many fan-favorite capabilities throughout its lineup. At Pauli Ford, we're certainly excited to see how drivers respond to all of these updates. Contact us today to learn more!