How Can the 2023 Ford F-150 or Ford Ranger Help You at Work?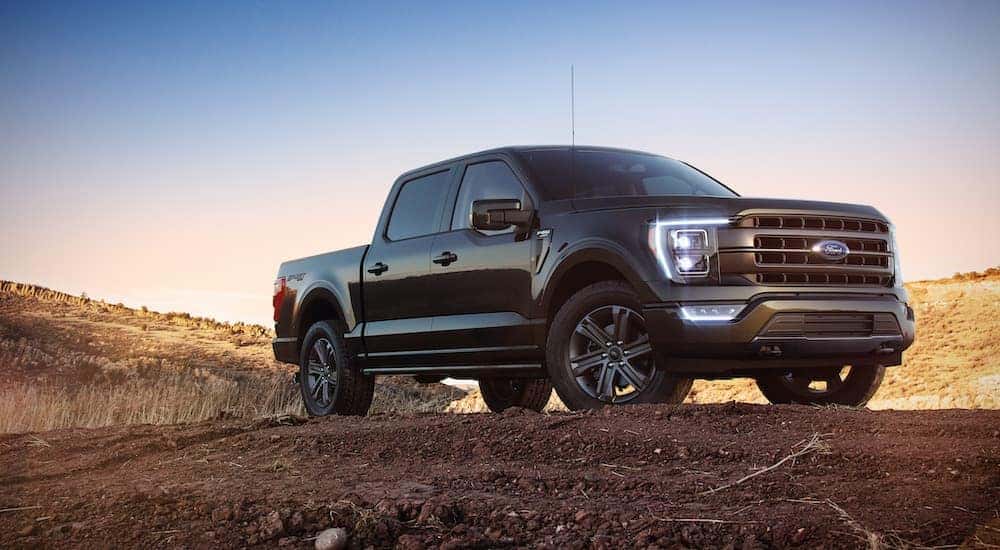 For anyone who works from sun up to sun down, having a reliable vehicle for daily chores and the added tasks that inevitably occur is important. In communities where people aren't afraid to get their hands dirty at work, you don't have time to waste running back and forth to get what you need to complete the job. Having a reliable truck is a huge help for those who work the land or simply need dependability and durability throughout the day. The 2023 Ford F-150 or the 2023 Ford Ranger might be the best trucks for sale to help you tackle your work day and beyond.
Working the land can be challenging, so the vehicles used need to be built to handle harsh circumstances. Both the F-150 and the Ford Ranger have a reputation for being rugged and reliable, meaning they can handle heavy loads, rough terrain, and bad weather, all of which are possible in our community. Whether you choose the F-150 or the Ford Ranger, you'll get solid performance, the ability to go from work to the store, and a great deal for your money. To learn more about the power and versatility of the F-150 XL and Ford Ranger XL models, continue reading.
Feel the XL Power of Ford
The F-150 XL and the Ford Ranger XL models provide the power you need to haul trailers, carry big loads, and move large farming equipment. Having what you need and knowing it's ready to go without fuss saves you time and effort and makes your day run more smoothly.
2023 Ford F-150 XL
Regarding power and handling, the 2023 Ford F-150 XL has a standard 3.3L TI-VCT V6 engine with an electronic ten-speed automatic transmission. This engine offers you responsive handling and 290 horsepower. Power output is optimized across the board, thanks to the twin independent variable cam timing. In addition, its auto start-stop technology helps increase fuel efficiency when running errands in town. If you need more power, you can opt for various engine upgrades, including a 3.5L EcoBoost V6 or a 5.0L TI-VCT V8.
There is no terrain too challenging for the Ford F-150 XL. You'll get an electronic shift on the fly with Neutral Towing Capability when opting for the four-wheel drive version and trailer sway control for both the standard 4×2 and the optional 4×4 to increase stability whether hauling your load to town or to the barn. The Ford F-150 XL also puts the power of control in your hands, with several drive modes available for both 4×2 and 4×4 models. Drive modes include Tow/Haul, Trail, Slippery, and more.
The ability to choose your drive mode is essential when working on the farm, especially when snow lingers into the spring months and causes the ground to be soft and muddy. The precise traction control offered by the Ford lineup is the perfect answer to ensure you stay on the right path.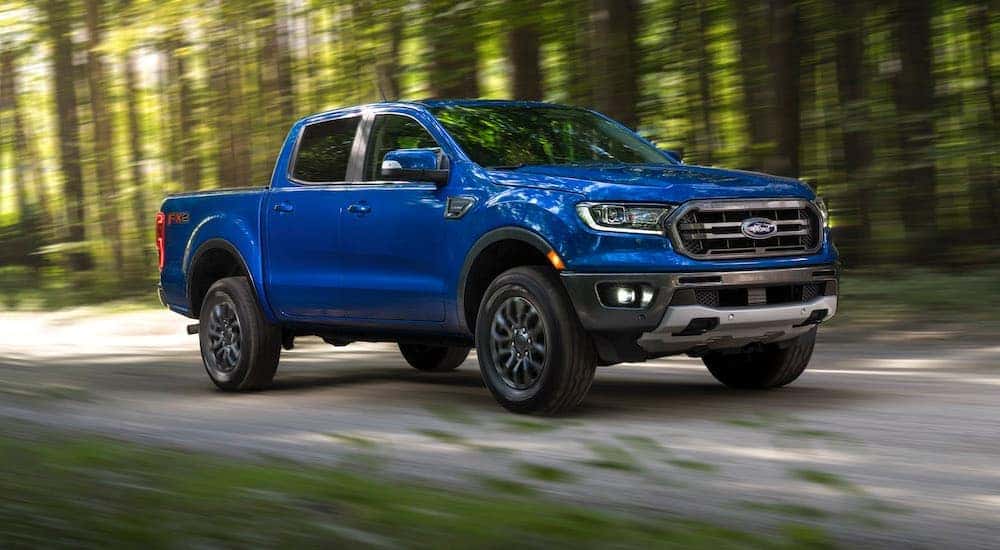 2023 Ford Ranger XL
The Ford Ranger used to be the small guy in the Ford truck line-up, but not anymore. Its 2.3L EcoBoost Engine offers Auto Start-Stop Technology and a ten-speed SelectShift Automatic Transmission. You can get an electronic shift on the fly with the 4×4 option, Ford Trail Control, and a Terrain Management System with four drive modes. The standard 2023 Ford Ranger XL gives you Trailer Sway Control, Electronic Power-Assisted Steering, and Trailer Towing four-pin wiring for easy connection and stability. This is essential when you need to haul hay or animals around the farm, especially if the person driving the vehicle isn't completely comfortable driving with a trailer attached.
Both the F-150 and the Ford Ranger are known for being tough and are made to handle the different types of terrain found nearby. Their top-notch power and handling capabilities provide excellent grip and stability, making navigating unpaved roads, muddy fields, and other uneven terrain easier. They also easily adjust to head into town and complete the weekly shopping trip.
Versatile Enough for Both the Fields and Town
Inside and out, the 2023 Ford F-150 and the 2023 Ford Ranger offer the versatility you need to go from the farm to town in an instant. There are plenty of times that you might need baling wire, feed, or equipment to help you get through the day. Not having to change vehicles saves you time, plus you'll have the bed space you need to grab any extra supplies you find while you're in town.
F-150 XL Standard Interior and Exterior Features
The 2023 Ford F-150 makes a statement whether you're sitting in the driver's seat or passing by the local coffee shop. The Ford F-150 XL looks and feels good. For comfort and convenience inside, you get single-zone air conditioning, cruise control, intermittent windshield wipers, and an outside temperature display. The Ford F-150 XL also has a standard Reverse Sensing System, a 12-volt PowerPoint, and grab handles for rougher terrains.
On the outside, you get four Cargo Box Tie-Down hooks, an Easy Fuel Capless Fuel Filler, Automatic on/off Headlamps with Rain Lamp Wiper Activated Headlamps, and a power-locked tailgate. The Ford F-150 XL comes in eight colors. You can opt for the XL Chrome Appearance Package to give your truck a bit more shine or the Class IV Trailer Hitch when hauling is your number one priority. There is also an available Trailer Two Package, Off Road Package, or Snow Plow Prep option for 4×4 models.
Ranger XL Standard Interior and Exterior Features
Like the Ford F-150, the 2023 Ford Ranger XL comes standard with single-zone air conditioning, although you can opt for dual-zone temperature control for both. The Ranger XL has a long list of standard features that helps your ride, no matter the destination, feel like you're gliding down the road. From safety benefits like the Pre-Collision Assist with Emergency Braking system to the fade-to-off interior lighting and flow-through center console with floor shifter, you'll feel at home in the cab of your new Ranger XL. You also get power door locks, multiple power points, and a day/night rearview mirror.
When using your Ranger XL for hauling, you'll appreciate the four cargo box tie-down hooks, the manual locking tailgate, additional tow hooks on the 4×4 version, and the daytime halogen running lamps. Not to mention, you have the ability to choose a tough bed spray-in bedliner, pickup box extender, or a tonneau pickup box cover.
Ready-to-Go
The F-150 XL and the Ford Ranger XL have large cargo areas to carry a wide range of tools and goods. Toolboxes or racks can be added to the bed of these trucks to keep tools organized and easy to find. This means that you will have everything you need right in your hands, which makes these trucks more productive and decreases your downtime, thanks to the increased organization. When you're in the field, you don't have time to head back to the barn. Having what you need when you need it is critical.
The 2023 Ford F-150 XL and 2023 Ford Ranger XL both come ready to go, no matter where you need to go. With added options, your comfort and versatility only grow. Consider how an extra set of wheels can assist you throughout your work day and beyond, then come test drive one of these two versatile vehicles.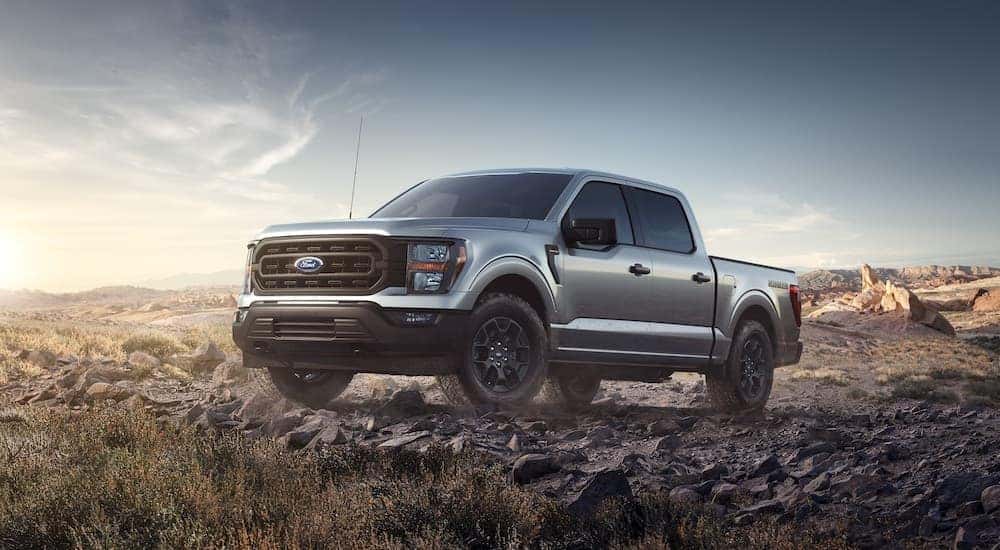 Affordability
The Ford F-150 XL and the Ford Ranger XL provide power and versatility, but what about affordability? The Ford F-150 XL starts at $33,695 and comes with a variety of standard features. The base engine giving you 19 MPG in the city and 24 MPG on the highway, along with room for up to six passengers, make it a good option for work and anything you need to do after hours or on the weekend. The 2023 Ford Ranger XL offers an even better price tag, starting at $27,400, with a seating capacity of up to five and an average fuel economy of 21 MPG in the city and 26 MPG on the highway. When equipped with the Trailer Tow Package, the Ranger XL can also provide you with a maximum towing capacity of 7,500 lbs.
Choose Ford for Power, Versatility, and Affordability
The Ford F-150 XL and the Ford Ranger XL are known for being well-built and capable of handling big loads. These trucks have strong steel bodies to handle complex jobs and rough terrain. They can be used for various tasks, such as hauling building materials, towing farming equipment, or carrying gear for outdoor activities.
The Ford F-150 XL and the Ford Ranger XL have features that make them easier to use and help you get more done. With plenty of cargo room and available tie-downs, they can be configured to fit different loads. They also have trailer sway control and improved safety features to help with towing and hauling. Even though they are great at meeting your work needs, they are also comfortable and fun to drive for personal use.
Modern infotainment systems, connectivity, and driver-assistance technologies make them comfortable, entertaining, and safe on the road. Ford has perfected its engineering and manufacturing methods to make trucks that will last for a long time, making both the Ford F-150 XL and the 2023 Ford Ranger XL great choices for those who want a reliable and versatile truck.
When considering a new addition to the farm, take a look at Ford. The 2023 Ford F-150 XL and the 2023 Ford Ranger XL are great options, whether you need an extra set of wheels for work or want to use the same vehicle for work and play. Their ability to haul heavy loads and provide sustainable durability gives you the peace of mind of knowing they will work as hard as you do.